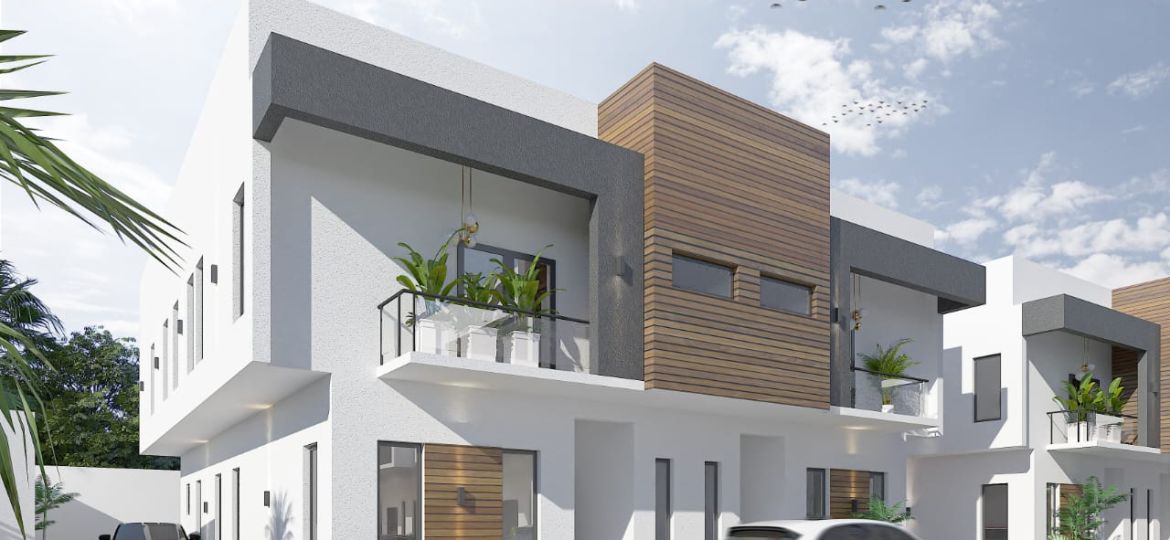 How To Sell Real Estate Properties Fast In Nigeria (Quick Tips)z
The best way to sell real estate properties quickly in Nigeria or anywhere around the world requires efficient marketing, careful planning, and a complete knowledge of the real estate market. This comprehensive guide will help you through the necessary stages to make your real estate transaction a success, whether you're an experienced real estate expert or a homeowner trying to sell your house quickly.

Set The Right Price: 
Setting the right price for the property right away is one of the most important considerations in selling it quickly. Underpricing your home could result in losses of money, while overpricing purchasers may be turned off. To choose the appropriate price:
Research Comparable Properties: Examine recently sold homes in your neighborhood that are comparable to yours in terms of size, condition, and location.
Consult with a Real Estate Agent: A qualified real estate agent may offer insightful information about the neighborhood market and assist you in determining a fair price.
Consider Market Conditions: Be conscious of the state of the market, since it may influence your pricing strategy. In a seller's market, you might be able to set a somewhat higher price, whereas in a buyer's market, you might need to be more aggressive with your pricing.
Factor In Property Improvement: If you've done significant improvements or renovations to your property, think about increasing the price you're asking for by the cost of those modifications.
      2. Enhance Curb Appeal:
When selling real estate, first impressions are important. Increasing the curb appeal of your home might draw in potential buyers and encourage them to request a viewing. Here are some tips for improving curb appeal.
Landscaping: To create a welcoming appearance, have a well-kept lawn, trim bushes and trees, and add vibrant flowers or plants.
Exterior Upkeep: Fix any obvious exterior damage, including chipped paint, cracked sidewalks, and a leaky roof.
Cleanliness: Make sure the home is tidy and clutter-free both inside and out.
Staging: Take into account hiring a stager to help prospective purchasers see the space's potential.
     3. Professional Photography:
To effectively market your house online, make an investment in high-quality professional photographs. Impressive images may make a big impact in the digital age, where the majority of buyers begin their search for real estate homes online. Make sure that your pictures:
Capture The Best Angles: Emphasize your home's most appealing aspects, such as its roomy living spaces, modern kitchens, and breathtaking views.
Use Appropriate Lighting: Good lighting can give the impression that your home is larger and more welcoming.
Use Appropriate Lighting: Good lighting can give the impression that your home is larger and more welcoming.
Edit and Enhance: Expert photo retouching can improve the appearance of your home.
     4. Effective Marketing
You need an effective marketing strategy that reaches a large audience if you want to sell real estate rapidly. Here are a few efficient marketing strategies:
Online listings: To build eye-catching real estate listings, use reliable real estate websites and platforms. If you can, include in-depth descriptions, top-notch pictures, and virtual tours.
Social Media: Market your home on social media sites, focusing on niche populations that are most likely to be drawn to your neighborhood.
Email marketing: Distribute real estate listings and updates to your network and interested potential purchasers.
Working with Real Estate Agents: Collaborate with neighborhood real estate agents who have a network of potential buyers.
     5. Be Flexible with Showings:
You must be flexible with showing schedules if you want to sell real estate quickly. Taking into account the demands of potential purchasers, who could have hectic schedules, can hasten the transaction. Think about the following:
Offer Virtual Tours: If a potential buyer is unable to see your property in person, they can still inspect it at their convenience with a virtual tour.
Be Available for Showings: Try to make yourself accessible for viewings on evenings and weekends when many purchasers are more likely to be available.
 React Quickly: React quickly to questions and requests for showings to indicate that you are serious about selling the house.
    6. Highlight Unique Features:
Every home has distinctive qualities that can make it stand out from the competitors. Determine these unique characteristics and highlight them in your marketing collateral:
Location: Emphasize the benefits of your property's location, such as its close proximity to public transportation, shopping malls, parks, and schools.
Upgrades and Renovations: List any recent improvements or renovations that increase the value of your home.
Energy Efficiency: If your house is energy-efficient, highlight this feature to draw in purchasers who care about the environment.
Storage Space: Make a point of highlighting the extensive storage space, since this is frequently a key selling point for many customers.
     7. Price Strategically for Offers:
When offers come in, carefully analyze your price strategy:
Multiple Offers: If you are presented with several offers, hold off on accepting the highest one right away. Take into account additional elements including the buyer's finance, contingencies, and the closing date.
Negotiate Wisely: Approach prospective purchasers with a positive attitude in order to reach a settlement that benefits both parties.
 Be Ready to Counteroffer: If a bid is made that is less than what you are asking for but still demonstrates genuine interest, be prepared to reply with a fair offer.
     8. Prepare for a Quick Sale:
Be ready for the administrative components of selling real estate to guarantee a smooth and quick closing process:
Gather All Required Documents: Have all necessary paperwork on hand, including the deed, title insurance, property disclosures, and inspection reports.
Handle Repairs: Be proactive in taking care of any problems that surface during inspections. Repairs that are required should be finished as soon as possible to avoid holding up the closing.
Collaborate with a Reliable Escrow and Title business: To properly handle the financial parts of the sale, use an established escrow and title business.
Conclusion:
It is possible to sell real estate rapidly with the right planning and approach. Start by determining the ideal pricing, improving curb appeal, and spending money on expert marketing. Be accommodating when scheduling showings and emphasize the special qualities of your house. 
Once the offers start to come in, bargain smartly and get ready for a quick closure. You can boost your chances of successfully and quickly selling your real estate property by following these measures. Keep in mind that every real estate transaction is different, so customize these tactics to your unique position and the current market.
The journey does not, however, end here. Click here to visit our website to go forward with your real estate plans, whether you're buying, selling, or looking for insightful information about the real estate market. Our website provides a plethora of information, current real estate listings, and professional advice to assist you in achieving your real estate objectives.
Don't pass up the possibilities in the real estate market that are waiting for you. Visit ayhomes.ng right away to get started and maximize the potential of your real estate endeavors. Your ideal buyer or dream property can be just a click away.