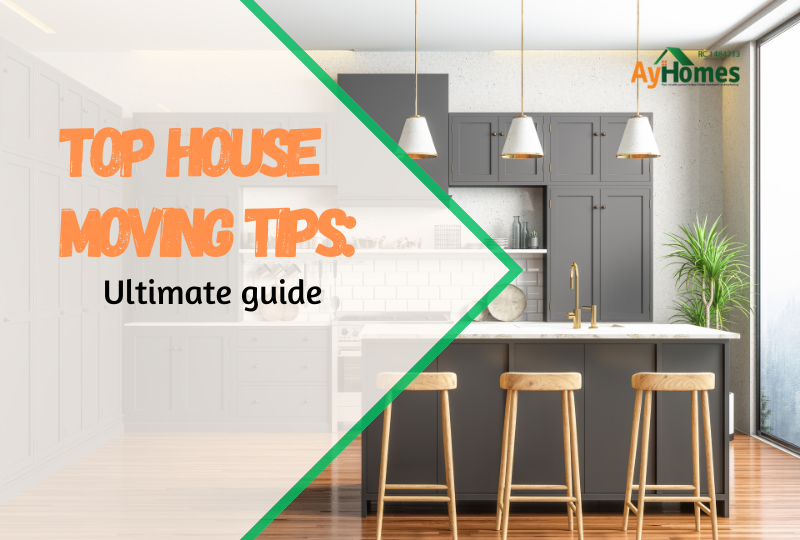 Top House Moving Tips: Ultimate Guide
Moving to a new house may be a difficult process as well as an exciting one. We've put together a top house moving tips comprehensive guide to setting up your new house to assist in making your transfer easier and more effective. We've got you covered, from organizing the relocation to unpacking your belongings.
Plan Your Move Strategically
Successful house moving tips depend on thorough preparation. Here is how to get started:
Create a Moving Checklist:



Make a list of all the things you need to do before, during, and after the relocation to get started. You can use this checklist as a road map to guide you through the full procedure.
Hire Professional Movers:



For the hard lifting, take into consideration hiring a moving company. Their expertise and tools will make your move stress-free.
        2. Organize Your Belongings

A smooth transition depends on efficient sorting and packing of your possessions. This is how you do it:
Declutter Your Home:



Go through your belongings and determine what to retain, donate, and what to throw away before you begin packing. You won't need to shift as many things as a result.

Pack Room by Room:



Label the boxes and group the goods from each area together. You'll know where everything belongs and unpacking will be a snap as a result.




3. Take Care of Utilities and Services

Don't overlook managing crucial utilities and services:


Transfer or Set Up Utilities:

Make sure your new home's internet, gas, water, and electricity are operational on moving day. To prevent any interruptions, schedule these in advance
  4. Prepare for Moving Day

Ensure that you are prepared for moving day by:

Essentials Box:

Put your urgent needs, such as clothing, toiletries, and crucial documents, in an essentials box. Maintain easy access to this box.

  5. Unpacking and Setting Up

It's time to settle in now that you've arrived at your new home:

Start with the Necessities:

The bedroom and kitchen should be the first to be unpacked and set up. You might immediately begin to feel at home in this way.

Decorate and Personalize:

Once the necessities are in place, take your time personalizing and furnishing your new area. It will become genuinely yours when you add your own touch.

Conclusion:

With the appropriate plan, relocating to a new house may be easy and joyful. You may quickly become settled into your new place by making a strategy in advance, maintaining organization, and concentrating on the necessities. 
Visit our website at ayhomes.ng to learn more helpful advice on how to make your new home genuinely feel like home and to look at wonderful real estate possibilities. Here's to your exciting new home experience!